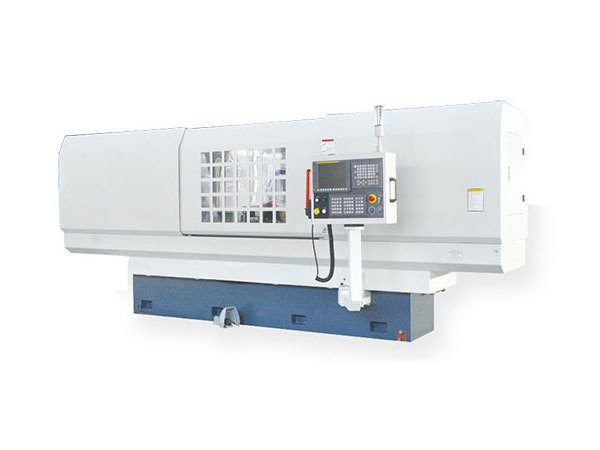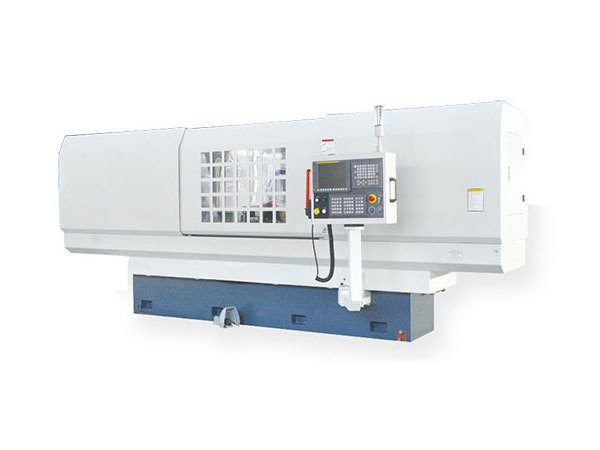 CNC High Speed Cylindrical Grinder
---
This series of machine tools adopts imported two-axis (or multi-axis) linkage numerical control system, built-in PLC, liquid crystal display
CNC High Speed Cylindrical Grinder
---
Machine Features:
★This series of machine tools adopts imported two-axis (or multi-axis) linkage numerical control system, built-in PLC, and liquid crystal display.
★The machine bed adopts the overall artificial granite casting structure, which has good stability and shock resistance.
★The movement of grinding wheel frame and worktable is driven by AC servo motor through ball screw, and the feeding of grinding wheel frame adopts imported linear rolling guide, which is accurate and sensitive; equipped with electronic hand wheel, it is easy to operate.
★The grinding wheel frame adopts static and dynamic piezoelectric spindle and is equipped with frequency converter to realize constant linear speed grinding. The spindle has high rotation precision and good rigidity, which can meet the requirements of high-speed and high-efficiency grinding.
★The machine tool adopts CBN grinding wheel and is equipped with a front electric spindle dressing mechanism. With the help of the anti-collision device of the air-elimination process, the grinding wheel can be accurately dressed and ground.
★Equipped with a special cooling system for the grinding wheel electric spindle and the grinding electric spindle of the machine tool to ensure the service life of the functional components and the normal operation of the machine tool,
★There are various combinations of machine head and tailstocks to choose from, which can realize multiple grinding methods such as double-drive of headstock and tailstock, single-drive of headstock, etc.;
★Equipped with independent electrical cabinet, fuel tank, special high-flow multi-function water tank and advanced air filtration system to ensure the safe and efficient work of the machine tool.
★Equipped with automatic measuring instrument on-line detection to realize closed-loop automatic grinding cycle.
★The machine adopts a fully enclosed protective structure, and the operation is safe and reliable.
TECHNICAL SPECIFICATIONS
Height of center 125mm
Distance between centers 520/770mm
Max.diameter to be grind φ200mm
Min. diameter to be grind φ10mm
Max. length to be grind 500/750mm
Max. weigth of workpiece 50kg
Min.feed of grinding wheel frame 0.0005mm
Min.feed of worktable 0.001mm
Dimension of CBN grinding wheel φ450×35×φ203mm
Linear speed of grinding wheel (m/s) ≤120m/s
Total power of the grinding wheel motor 22kw
Total power of the motors 约40kw
Overall dimensions 3130×2350×1800mm /3700×2350×1800mm
Net weight 7000/8000Kg
Gross weight 8000/9000 Kg
WORKING ACCURACY(Grinding national standard test parts)
Roudness 0.0015 mm
Diameter of consistency 0.005 mm
Roughness Ra0.2μm(Cut in)
CONTACT US
Add : No. 2126, Kejia Road, High-tech Zone, Jinan City
WeChat
---