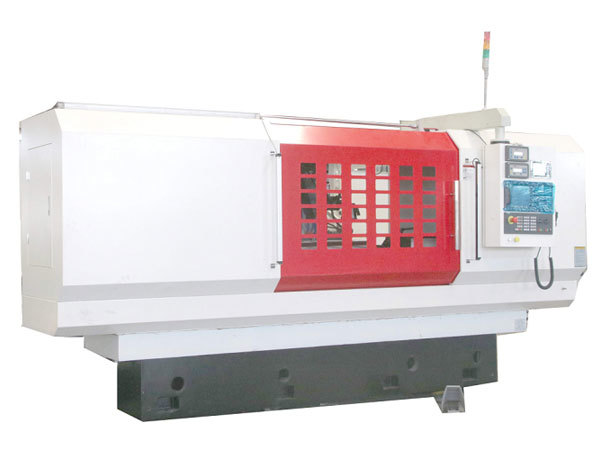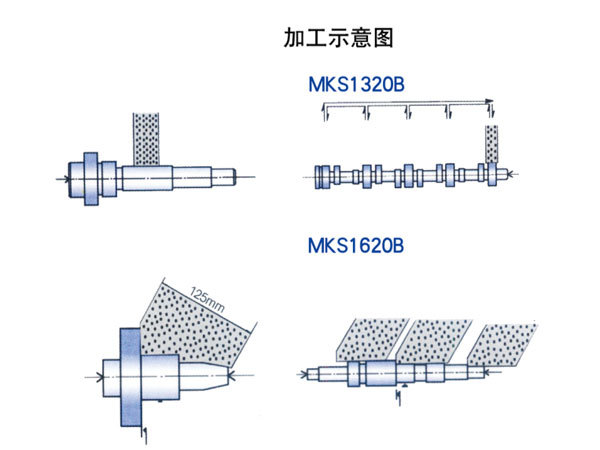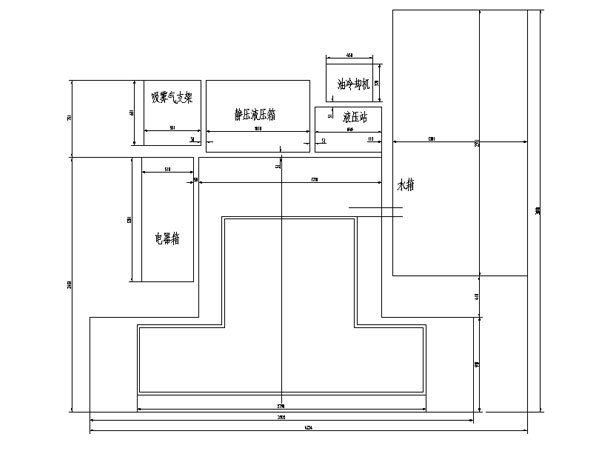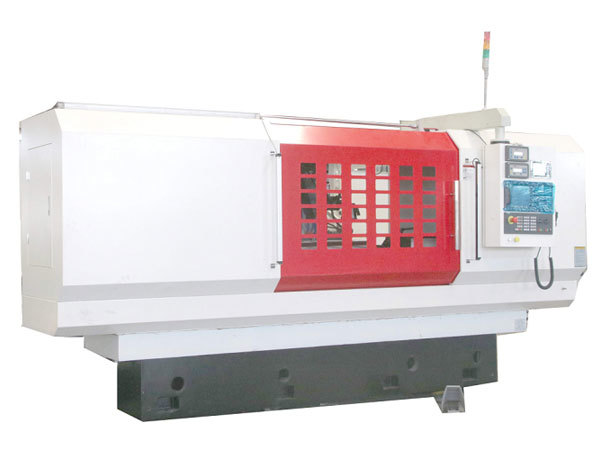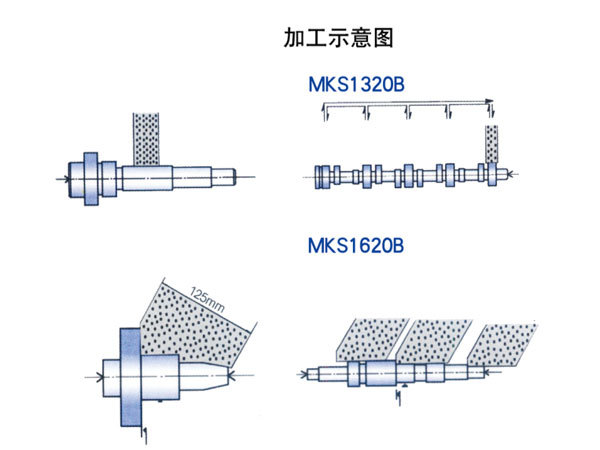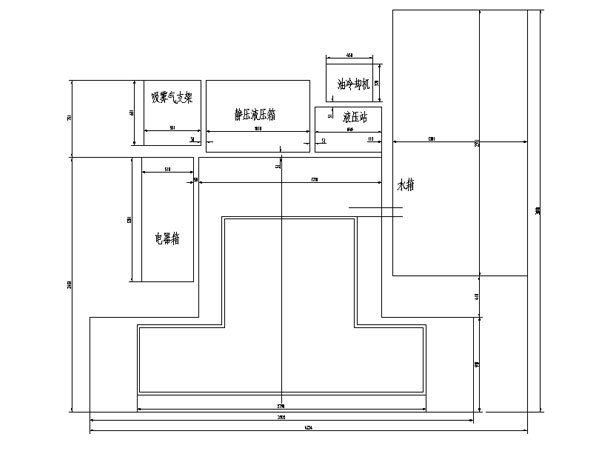 CNC high-speed cylindrical grinding machine
---
This machine tool adopts imported two-axis numerical control system, built-in PLC, liquid crystal display
MKS16(3)32/2×500/750/1000
CNC high-speed cylindrical grinding machine
---
Machine Features:
★This machine adopts imported two-axis numerical control system, built-in PLC and liquid crystal display.
★The feed of the grinding wheel frame and the movement of the worktable are driven by the AC servo motor through the ball screw.
Hydraulic oil forcibly lubricates the flat-V guide rail to ensure accurate and sensitive feeding.
★The grinding wheel frame motor adopts AC frequency conversion speed regulation device, which can basically realize constant linear speed grinding.
★The grinding wheel spindle bearing adopts dynamic and static pressure bearing, which has high rotation precision and good rigidity, and can realize the forming and grinding of wide grinding wheel.
★The head frame motor adopts AC variable frequency speed regulation device to realize stepless speed regulation.
★The tailstock sleeve has hydraulic telescopic function.
★The machine tool is equipped with a full protective cover, and the operation is safe and reliable.
★Equipped with automatic measuring instrument online detection to realize closed-loop automatic grinding cycle.
TECHNICAL SPECIFICATIONS
Height of center 180mm
Distance between centers 510/770/1040mm
Max.diameter to be ground φ320mm
Max. length to be ground 500/750/1000mm
Max. weigth of workpiece 150kg
Dimension of Max. grinding wheel φ750×80×φ203mm
φ600×125×φ203mm
Linear speed of grinding wheel (m/s) 50m/s
Total power of the motors 23kw(27 kw)
Power of the grinding wheel motor 11kw(15 kw)
Overall dimensions 3200×2500×1900mm 3800×2500×1900mm 4200×2500×2000mm
Net weight 6300 /7000/7800Kg
Gross weight 7300/8100/9100 Kg
WORKING ACCURACY(Grinding national standard test parts)
Roundness 0.0015/0.0025 mm
Diameter consistency 0.005/0.008 mm
Surface Roughness Ra0.32μm
CONTACT US
Add : No. 2126, Kejia Road, High-tech Zone, Jinan City
WeChat
---