"Top Ten Employees" in 2018
---
"Top Ten Employees" in 2018
In 2018, all employees worked together, united and worked hard to ensure the normal production and operation of the company under the severe external environment. At the same time, a large number of advanced employees emerged. Recommended by various departments and reviewed by relevant departments such as the Comprehensive Management Office and the Quality Assurance Department, the following ten people were identified as the "Top Ten Employees" in 2018: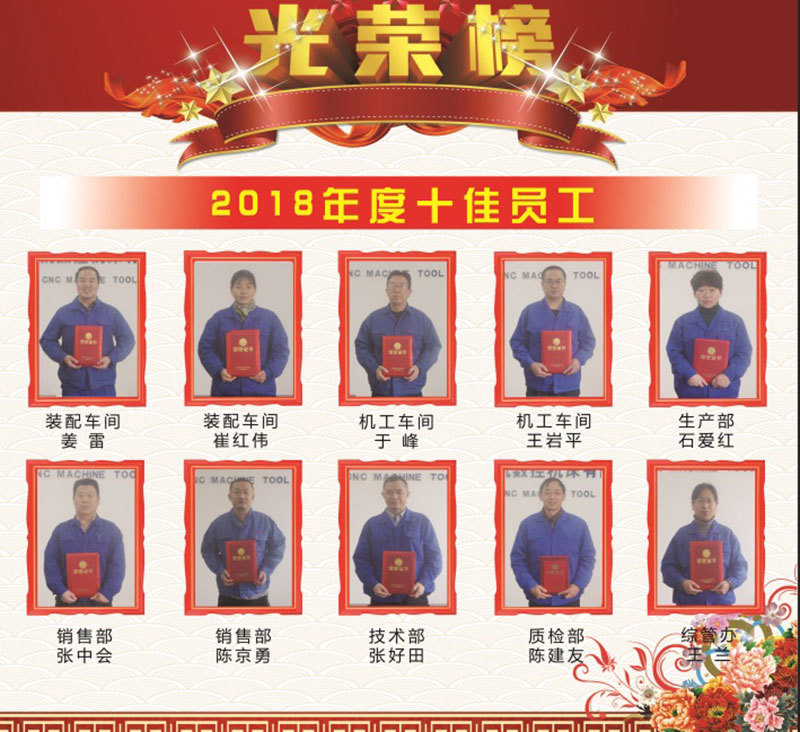 Jiang Lei, Cui Hongwei, Wang Yanping, Yu Feng, Chen Jingyong
Zhang Zhonghui, Shi Aihong, Chen Jianyou, Wang Lan, Zhang Haotian
After the company's research and decision, the above ten people will be awarded the honorary certificate of "Top Ten Employees" in 2018, and each person will be rewarded with RMB 1,000 and commended in a circular.
The winners of the "Top Ten Employees" are outstanding representatives of employees with advanced ideas, outstanding performance and recognized by the masses. They have created excellent results in different jobs and made positive contributions to the development of the enterprise.
It is hoped that the commended employees will guard against arrogance and impatience, make persistent efforts, constantly spur themselves, and devote themselves to work with fuller enthusiasm. At the same time, I also hope that all employees of the company will take excellent employees as an example, strive to be advanced, and contribute their own strength to the development of the company!
---
CONTACT US
Add : No. 2126, Kejia Road, High-tech Zone, Jinan City
WeChat
---