The four-machine CNC party committee conducts annual evaluation of high-skilled talents in March
---
"Promoting the high-quality development of the private economy" is a hot topic of the two sessions this year. The National Development and Reform Commission, the Ministry of Finance, and the People's Bank of China will all launch a package of policies to help private enterprises develop high-quality. Blacksmithing also requires hard work. As a technology-intensive company, the Party Committee attaches great importance to the construction of a high-skilled talent team. On March 14, the annual assessment of technicians was fully launched.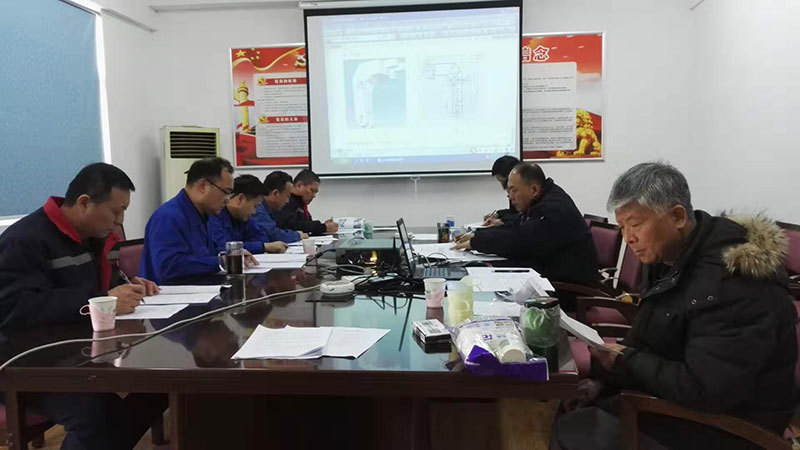 The annual appraisal and employment of high-skilled talents is an important part of the construction of high-skilled talents, and it is also an important guarantee for the company's production order. Our company's high-skilled talents account for more than 80% of the front-line workforce. In order to give full play to the exemplary leading role of party members and technical backbones, and to mobilize the enthusiasm of all employees to learn skills, the company's party committee conducts a comprehensive assessment of high-skilled talents above technicians every year. High-skilled talent allowances are issued monthly and by grade.
At 9:00 a.m. on March 14th, in the company's conference room, the judges composed of the main members of the two committees, production, technology and other department heads, reviewed the annual skill achievements, task completion, quality indicators, etc. of more than 50 high-skilled front-line talents In this regard, a comprehensive review and evaluation was carried out,
The company will make selection based on the comprehensive evaluation results.
Do a good job in the main business, highlight the main responsibilities, give full play to the effective leading role and fighting fortress role of grass-roots party organizations, and strive to improve the organization, coordination and promotion of party organizations and party members in the company's construction. .
Committee of the Communist Party of China Jinan Siji CNC Machine Tool Co., Ltd.
2019-3-18
---
CONTACT US
Add : No. 2126, Kejia Road, High-tech Zone, Jinan City
WeChat
---