2019 Chinese New Year Sports Competition
---
In order to enhance the cohesion of all employees of the company, they can devote themselves to the work of 2019 with full enthusiasm and high fighting spirit. On the first day of work after the Spring Festival, the company
The trade union organized a Chinese New Year tug-of-war and shuttlecock kicking competition with the theme of "Happy Work, Healthy Life".
This competition fully demonstrated the spirit of optimism, cohesion, and perseverance of all employees of the company; it not only cultivated the team spirit and courage of the majority of employees
The excellent quality of struggle and perseverance has enhanced the collective cohesion of all employees, and also inspired the enthusiasm for participating in physical exercise.
hapiness. We believe that all employees who are united and forge ahead will be able to further implement the spirit of the 19th National Congress of the Communist Party of China in their work in 2019, and work together to create four machines.
Control a more brilliant tomorrow.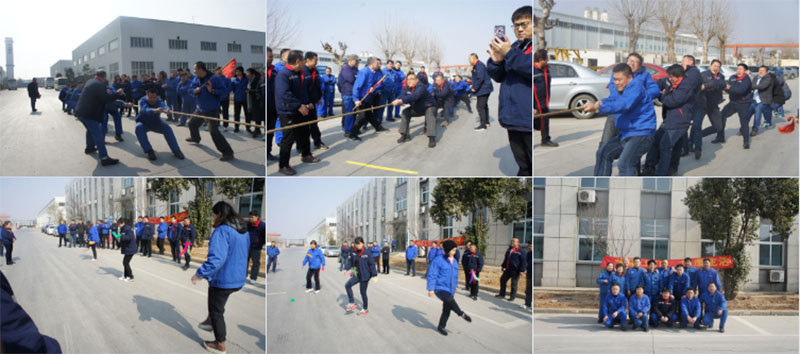 ---
CONTACT US
Add : No. 2126, Kejia Road, High-tech Zone, Jinan City
WeChat
---