A Review of the Red History of the "July 1st" Revolution
---
On the occasion of the "July 1st" Party Founding Day in 2015, in order to commemorate the 94th anniversary of the founding of the Communist Party of China, guide all party members and cadres of the company to strengthen their ideals and beliefs as always, and further create a good atmosphere, the company party committee organized all party members and cadres on June 27, 2015. Some activists went to the "Laiwu Battle Memorial Hall" to visit and study.
The Laiwu Battle Memorial is the largest and highest-level revolutionary martyr memorial in Shandong Province. It is an ideal place for patriotic education and revolutionary tradition education. The Battle of Laiwu was a large-scale campaign of annihilation conducted in Shandong by the East China Field Army under the command of Chen Yi, Su Yu, and Tan Zhenlin in early 1947. The battle fought fiercely in the Laiwu area for three days and nights, killing a total of 76,000 people and killing 23 generals and officers. There are 13 county towns and dozens of important towns, which have played an important role in reversing the war situation in East China and even the whole country. It is called a glorious example of mobile warfare.
The Revolutionary Martyrs Memorial Tower is made of granite from Mount Tai, symbolizing that the revolutionary martyrs who died in the Battle of Laiwu are as heavy as Mount Tai. The seven gilded characters of "Revolutionary Martyrs Memorial Tower" on the positive side of the stele are Mao Zedong's handwriting, and the negative side is the inscription in gilded official script. The flower decoration of the entire memorial tower is simple and generous, and the theme is prominent. Standing on the revolving stand can make you feel as if you are in the midst of the fire of the revolutionary gunfire and the smoke billowing.
Through the visit and study, let everyone deeply understand the glorious deeds of the revolutionary martyrs, remember the revolutionary ancestors, let everyone cherish the hard-won happy life, and constantly inspire and guide all the party members and cadres of the company to be pioneers in their work enthusiasm, encourage Everyone contributes to the development of the enterprise.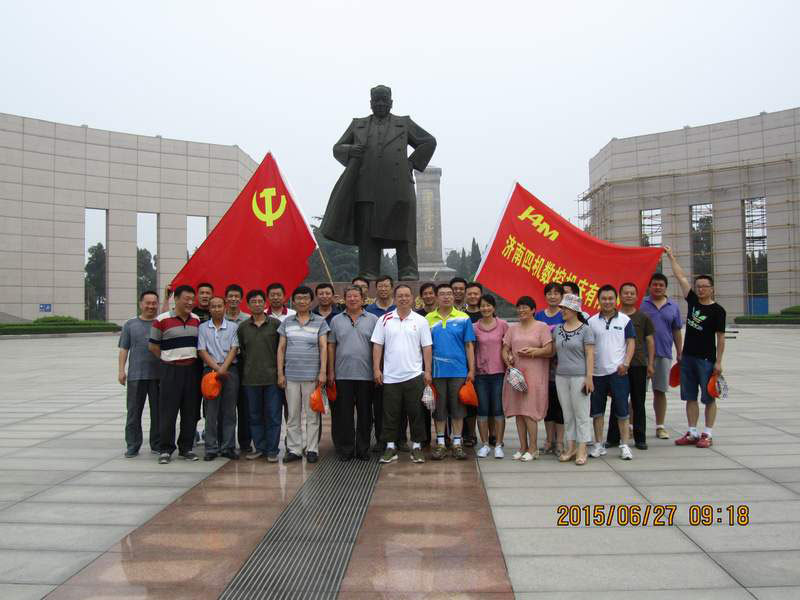 ---
CONTACT US
Add : No. 2126, Kejia Road, High-tech Zone, Jinan City
WeChat
---