The red flag is flying and the role model
---
The red flag is flying and the role model
On the occasion of the "July 1st" in 2014, in order to let all the party members on the post have a meaningful holiday, the company party committee organized a total of 40 party members and activists in a one-day tour on June 29 (Sunday). Many people go to Zibo for one day activities.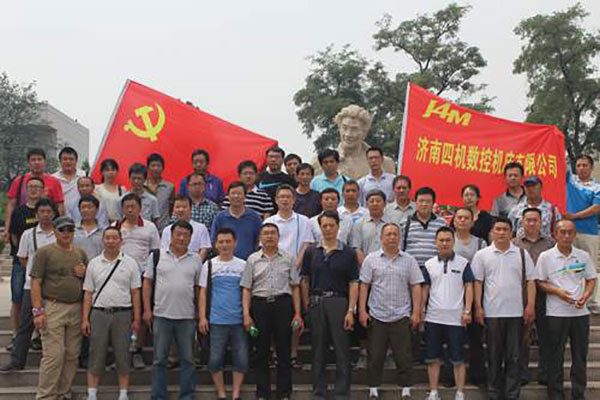 Everyone took the company shuttle bus to the north end of Beigushan Village, Gushan Township, Boshan District at 9:50 in the morning. Beigushan is the hometown of Jiao Yulu, a good example of the county party secretary. To commemorate him, the museum was established in Boshan District in 1966. With an area of ​​3,000 square meters, the museum has an area of ​​545.32 square meters. It is divided into two exhibition rooms. The Jiao Yulu Memorial Hall is composed of a solo exhibition room. Through text, photos, calligraphy, painting, audio and video, group sculptures, objects and other real, vivid and vivid representations of Comrade Jiao Yulu's wholeheartedness A lifetime of serving the people. Walking into the Jiao Yulu Memorial Hall, standing in the center of the front yard is a bust of Comrade Jiao Yulu carved from white marble. Behind the statue, on the tall building connecting the two exhibition rooms, is a golden inscription written by President Jiang Zemin. The name of Jiao Yulu Memorial Hall is two large glass mosaic murals with a length of more than 20 meters and a height of 5 meters on the back walls of the first and second exhibition rooms on the left and right sides. Comrade Jiao Yulu and the general public are shown to the visitors. The vivid scenes of chasing floods, sealing up and exploring quicksand, going deep into reality, investigating and researching, turning over silt and pressing sand, planting trees and building water conservancy, changed the poor and backward face of Lankao. On the back wall not far ahead, the inscription of Chairman Jiang Zemin "Learn from Comrade Jiao Yulu and serve the people wholeheartedly" is more dazzling against the backdrop of green trees and flowers.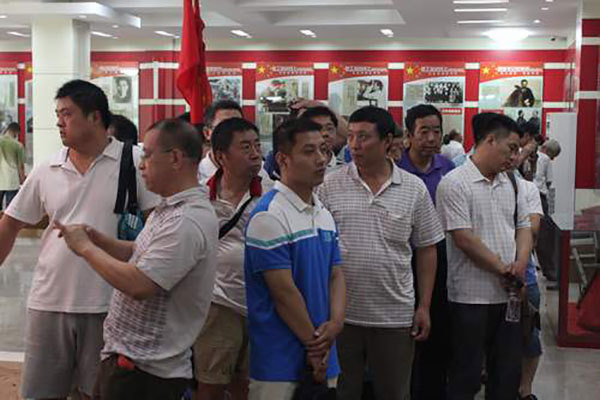 After visiting the Jiao Yulu Memorial Hall, everyone's mood could not be calm for a long time, and they all expressed that they would learn from Jiao Yulu, carry forward the spirit of Jiao Yulu, take Jiao Yulu as an example, love their jobs, do their jobs with due diligence, do their jobs down-to-earth, and contribute to the development of the enterprise and the prosperity of the country. .

Finally, we organized everyone to visit the Kaiyuan Karst Cave nearby, so that all the party members who traveled had a memorable day.
---
CONTACT US
Add : No. 2126, Kejia Road, High-tech Zone, Jinan City
WeChat
---