2013 Top Ten Employees
---
2013 Top Ten Employees
According to the work plan, the selection of "Top Ten Employees" in 2013 has been completed based on advanced thinking, outstanding work and excellent work style. After being recommended by various departments and workshops, and reviewed and balanced by functional departments such as the Comprehensive Management Office and the Quality Assurance Department, the "Top Ten Employees" in 2013 are as follows: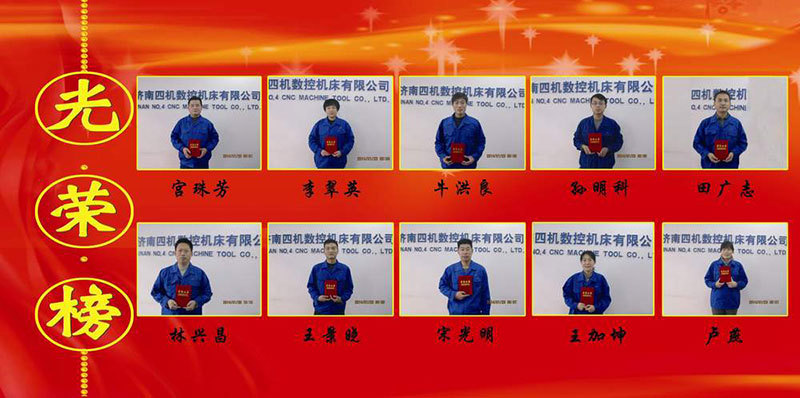 Gong Zhufang, Li Cuiying, Niu Hongliang, Sun Mingke, Tian Guangzhi,
Lin Xingchang, Wang Jingxiao, Song Guangming, Wang Jiakun, Lu Yan
The company calls on the majority of employees to take the "top ten employees" as an example, learn from the advanced, catch up with the advanced, compare the advanced, and contribute more, so as to make new contributions to the realization of the company's goals for the new year. At the same time, I also hope that the comrades who won the title of "Top Ten Employees" of the year will guard against arrogance and impatience, and continue to work hard to achieve better results.
---
CONTACT US
Add : No. 2126, Kejia Road, High-tech Zone, Jinan City
WeChat
---