Exhibition News--Nanjing Exhibition
---
The whole process of Nanjing Machine Tool Exhibition is the sister meeting of China International Machine Tool Exhibition of "China CNC Machine Tool Exhibition (CCMT2012)", which was held in Nanjing International Expo Center from April 16 to 20, 2012. Regardless of its size or influence, it is very large, so each company does its best to present its own representative new products to the exhibition. This has also become a big competition between the same industry.
The leaders of our company attached great importance to this exhibition, and prepared MGK1312/500 high-precision CNC cylindrical grinder and J4K-320 CNC conforming grinder to participate in the exhibition. , successfully completed the exhibition.
During the exhibition, the chairman also visited the exhibition to learn about the related conditions of machine tools in the same industry, and gave support and affirmation to the work of the sales department. During the period, the sales managers of all districts arrived at the site, actively received users, guided visits and handovers, and negotiated order intentions. At this exhibition, our company signed 2 MKS1620*750 machines on the spot, and reached the intention of 22 machine tools, including 16 CNC machine tools.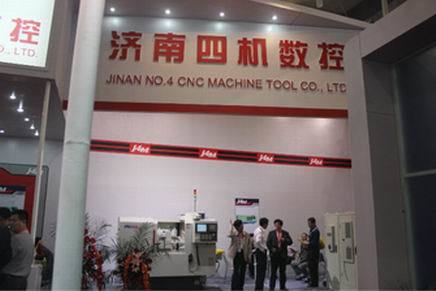 ---
CONTACT US
Add : No. 2126, Kejia Road, High-tech Zone, Jinan City
WeChat
---